VERA Clubcard
Since 2014, you can make use of the many benefits that the personal VERA card offers you and you'll really be part of the VERA club!
The card costs only € 25,- this year because we don't know how corona will develop. The card is send to the address in your account.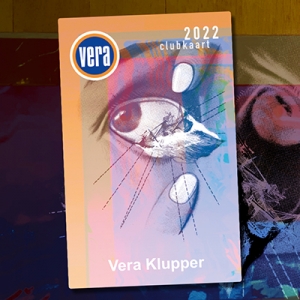 What does the VERA Clubcard offer? (after Corona)
– You get at least 12 free shows a year (picked by VERA)
– Free wardrobe
– Free entrance for the Downstage shows on Saturday.
– Free entrance for most of the dancenights on Saturday
– Discount for VERA Zienema.
– 10% discount at these record stores: Plato, Elpee and De Jongens van Hemmes.
– 10% discount at coffee specialist: Black & Bloom (drinks only).
– "Daghap" (Daily special) for 10 euro's in Het Pakhuis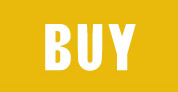 Information
> The card is valid in 2022 and can be purchased at any time. The sooner you do, the more benefit you will have.
> You'll receive a monthly newsletter with the Clubcard shows in it.
> The card is PERSONAL with your name on it. When abused, we will block it.
> To purchase the club card click BUY and make an account. Do not forget to fill in your address, otherwise we can't  send the card.
Is it a gift? Send an email to [email protected] with his or her full name and e-mail address in it.
History Clubkaartshows
Clubkaartshows 2014
Traams, Hanggai, Yuck, Public Service Broadcasting, The Go Find, Hospitality, Jungle By Night, Heavy Times, Blank Realm, The Pains Of Being Pure At Heart, Other Lives, Bored Nothing, Dorian Wood, Craft Spells en King Gizzard And The Lizard Wizard.
Clubkaartshows 2015
Naomi Punk, Bongo Botrako, Fat White Family, Raketkanon, Russian Circles + Helms Alee, Exit Verse, Wand, Mdou Moctar, Vaudou Game, Waxahatchee + Steve Gunn, Carsick Cars, Chico Trujillo, Chastity Belt, Bianca Casady & The C.i.A., Anna Von Hausswolff
Clubkaartshows 2016
together PANGEA, Maurice Louca + The Dwarfs Of East Agouza, Yuko Yuko + Venus Tropicaux, Ultimate Painting, Tal National, Wallace Vanborn + Soul Sister Dance Revolution, Fumaça Preta, Downtown Boys, Shearwater, Deaf Wish, Apache + Big Tits + Slicks!, Methyl Ethel, Blanck Mass, Twin Peaks + Happyness, Monophonics, A Giant Dog, Bombay + Jo Goes Hunting.
Clubkaartshows 2017
Cultura Tres, FEWS + Mitch, Avec le Soleil Sortant de sa Bouche, Iguana Death Cult, Elvis Depressedly, Gaye Su Akyol, Cocktails, The Courtneys + Froth, The Warlocks, John Davis and the Cicadas, Sheer Mag  + Charlie & The Lesbians + The Junohoos, Nothing + Kapitan Korsakov, De Kift & Rats on Rafts, Waxahatchee + Allison Crutchfield and The Fizz, The Underground Youth, Aziza Brahim, The Paceshifters + Rhinorino and ALL SHOWS IN DECEMBER!! (Knickers, Matt Hollywood & The Bad Feelings, Meindert Talma, Torgeir Waldemar, Orb, Bazzookas, Break-Fast)
Clubkaartshows 2018
It's OK – A Fred Cole Tribute, BaBa ZuLa, Golden Void + Dommengang, Loney Dear + 1921, Triptides, Derya Yıldırım & Grup Şimşek, Minami Deutsch, Human Tetris + Super Besse, Zhaoze, Rolling Blackouts Coastal Fever + Stella Donnelly, Karma To Burn + Cirrus Minor, Goat, Tim Koh + Elias El Gersma + Karel, Togo All Stars, Romperayo, Moaning, Amyl And The Sniffers, Winter, Millionaire, Olden Yolk, Nothing, Saintseneca, Het O.M. (l'Orchestre Mécanicien), Canshaker Pi + Bull + The Mighty Breaks, Town of Saints + Kim Janssen + I Am Oak.
Clubkaartshows 2019
Air Waves + Alcuna Wilds, Khana Bierbood, Tempers, Algiers, Screaming Females + FEELS, Msafiri Zawose, Cherry Glazerr + The Cherees, Cocaine Piss, Kaia Kater + Sneaky Bones, Etenesh Wassie & Mathieu Sourisseau & Sébastien Bacquias, L.A. Witch + Levitation Room, Flat Worms, Radioactivity + Bad Sports + TV's Daniel, Tacocat + Twen, Hedvig Mollestad Trio, Gyedu-Blay Ambolley & His Sekondi Band,  Stef Chura, Cate Le Bon, Drose, The Gotobeds, Trupa Trupa + Yip Roc, Zuco 103 + Nana Kruger & Tez Thompson, Emily Jane White + Queen of the Meadow, EUT + 45ACIDBABIES.
Clubkaartshows 2020
Common Holly, Blurt, Borokov Borokov, Rosa Ensemble, (Sandy) Alex G + Pet Shimmers.
Corona shows: Douwe Doorduin, Rudy Lentze, Club Bavarois. Daarna alles afgelast…
Design Clubkaart: Mirjam Dijkema