VERA Clubcard
Since 2014, you can make use of the many benefits that the personal VERA card offers you and you'll really be part of the VERA club!
The card costs € 38,50. The card is send to the address in your account.

Artwork: Dille Hussel
What does the VERA Clubcard offer?
– You get at least 12 free shows a year (picked by VERA)
– Free wardrobe
– Free entrance for the Downstage shows on Saturday.
– Free entrance for most of the dancenights on Saturday
– Discount for VERA Zienema.
– 10% discount at these record stores: Plato, Elpee and De Jongens van Hemmes.
– 10% discount at coffee specialist: Black & Bloom (drinks only).
– "Daghap" (Daily special) for 10 euro's in Het Pakhuis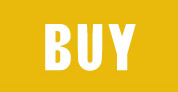 Information
> The card is valid in 2023 and can be purchased at any time. The sooner you do, the more benefit you will have.
> You'll receive a monthly newsletter with the Clubcard shows in it.
> The card is PERSONAL with your name on it. When abused, we will block it.
> To purchase the club card click BUY and make an account. Do not forget to fill in your address, otherwise we can't  send the card.
Is it a gift? Send an email to [email protected] with his or her full name and e-mail address in it.