Poll Results 2019

Jambinai – poll winner 2019!

BEST MAINSTAGE CONCERT

Jambinai (KOR)
Low (USA)
Whispering Sons (BEL)
Tropical Fuck Storm (AUS)
Amyl & the Sniffers (AUS)
Cate Le Bon (UK)
The Ex (NL)
Gyedu-Blay-Ambolley & His Sekondi Band (GHA)
The Chats (AUS)
Prettiest Eyes (USA)
Stef Kamil Carlens (BEL)
Mdou Moctar (MAL)
Triggerfinger (avondshow/BEL)
Monomyth (NL)
together PANGEA (USA)
Flat Worms (USA)
Drahla (UK)
The Beths (NZLD)
Triggerfinger (middagshow/BEL)
Kaia Kater (CAN)
Raggende Manne (NL)
Lightning Dust (CAN)
The Yawpers (USA)
Motorpsycho (NOO)
Etenesh Wassie (ETH)
Los Pirañas (COL)
Hedvig Mollestad Trio (NOO)
Finn Andrews (NZLD)
45ACIDBABIES (NL)
Yak (UK)
Wand (USA)
First Breath After Coma (POR)
Steve Gunn (USA)
D. Wilkes (USA)
Meindert Talma (GRO)
Vive La Fête (BEL)
Khana Bierbood (THA)
Radioactivity (USA)
Cave (USA)
Sebadoh (USA)
The Grand East (NL)
Fews (USA/ZWE)
Indian Askin (NL)
Jon Spencer & The Hitmakers (USA)
Mike Krol (USA)
Nebula (USA)
Korfbal (NL)
Death Valley Girls (USA)
David Nance Group (USA)
Cherry Glazerr (USA)
Samba Touré (MAL)
I Am Oak (NL)
Ecstatic Vision (USA)
Housewives (UK)
Hanggai (MON)
T-99 (NL)
Feels (USA)
Feels (USA)
Stef Chura (USA)
God Dethroned (NL)
Twen (USA)
Raketkanon (BEL)
Radio Moscow (USA)
Loch Lomond (USA)
Stoned Jesus (OEK)
Tusky (NL)
…And You Will Know Us By The Trail Of Dead (USA)
Mooon (NL)
Spidergawd (NOO)
Charlie Parr (USA)
Paceshifters (NL)
Pip Blom (NL)
The Murlocs (AUS)
Legendary Shack Shakers (USA)
Vortex (GRO)
Marissa Nadler (USA)
Cocaine Piss (BEL)
The Damn Truth (AUS)
A. Witch (USA)
The Paper Kites (AUS)
The Queers (USA)
The Slackers (USA)
Marbled Eye (USA)
Drose (USA)
Lala Lala (USA)
Screaming Females (USA)
The Cutthroat Brothers (USA)
Monsieur Doumani (CYP)
Emily Jane White (USA)
Froth (USA)
Automatic (USA)
Kraak & Smaak (NL)
Health (USA)
Vök (IJS)
Wallace Vanborn (BEL)
De Kift (NL)
USA Nails (UK)
Sugar Candy Mountain (USA)
Zuco 103 (NL)
Daddy Long Legs (USA)
Best support act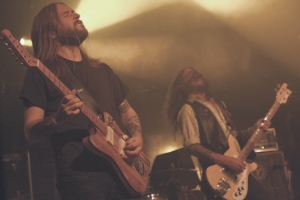 Temple Fang – live in VERA – Photo: Marc de Krosse
Temple Fang (NL)
Axel Flovent (IJS)
Tim Knol (NL)
King Champion Sounds (NL-UK)
Heta Salkolahti (FIN)
Seewolf (NL)
Thurston Moore vs Kat Ex (USA/NL)
Echo Beatty (BEL)
Levitation Room (USA)
Bad Sports (USA)
Mantra Machine (NL)
The Desmonds (GRO)
The Devil & The Almighty Blues (NOO)
The Fire Harvest (NL)
Grimm Grimm (JAP)
Michiel Hoving (GRO)
Lenny & Junior (GRO)
Combo Koedijk (NL)
Personal Trainer (NL)
Forbidden Wizards (NL)
Eurosonic in VERA

Fontaines D.C.  – live in VERA – Photo: Richard Postma

Fontaines D.C. (IRE)
Black Midi (UK)
De Staat (NL)
Girl in Red (NOO)
Gurr (DUI)
FEET (UK)
The Psychotic Monks (FRA)
Manon Meurt (TSJ)
The Blinders (UK)
Molly (OOS)
Le Villejuif Underground (FRA)
Scúru Fitchádu (POR)
Any Other (ITA)
Album presentations mainstage


Joost Dijkema – Photo: Marc de Krosse
Joost Dijkema (GRO)
Swinder (GRO)
Vanderlinde (GRO)
Special events mainstage


Open dag – Photo: Mischa Veenema
VERA 120 jaar Open Dag
Jagersonic
Zomaar Roes (Zomaar Radio)
Vera Pubquiz Jaaroverzicht 2019
Hip Hop Origins: A lecture by Rich Medina
VERA 120 jaar Talkshow
Zwemfest
The King's Garage Sale
The Devil's Note: A Black Sabbath Tribute
Clash XXL Festival
Downstage concerts

Zig Zags – live in VERA – Photo: Marc de Krosse

Zig Zags (USA)
Onhou (GRO)
Civic (AUS)
Haru Nemuri (JAP)
Uniform (USA)
TV CRIME (UK)
Neighbours Burning Neighbours (NL)
Rays (USA)
Charlie & The Lesbians (NL)
The Avonden (NL)
Mope Grooves (USA)
L.O.X. (USA)
En Attendant Ana (FRA)
Springveer (GRO)
Exek (AUS)
Amismyk (GRO)
Slow Worries (NL)
Farer (GRO)
Mental Wounds (GRO)
Seewolf (NL)
De Messen (GRO)
Acid Cannibals (UK)
F.L.E.U.R.I. (GRO)
The Mudd (GRO)
The Drugs (GRO)
The Cosmosians (NL)
Beerbottle Chopsticks (NL)
The Kaak (NL)
Mo Bedick (NL)
H€NK (GRO)
Concerts Downstage Extra

Straight Arrows – Photo: Peer
Straight Arrows (AUS)
Slift (FRA)
Leah Senior (AUS)
The Stroppies (AUS)
Vintage Crop (AUS)
Zomercafé's
Club Kelder Zomercafé: Westersingel-Turner Overdrive
Subroutine & Lepel Zomercafé: Real Farmer
Subroutine & Lepel Zomercafé: Global Charming
ZOMAAR RADIO Zomercafé: Ghost Bag & Tine Fetz
Zomercafé: Logosamphia (NL)
Best crews/ DJ's on dance parties

Rich Medina
LOFT: Rich Medina (USA)
LOFT:Black Dynamite Soundsystem
CLUB KELDER
POO POO PLATTER PARTY
LOFT: Pushin Wood Soundsystem
LOFT:Duke Hugh
LOFT: Journeymen Soundsystem (GRO)
LOFT: St. Bastian
LOFT:DJ Nomad (Africaine 808/DUI)
LOFT: Clementine (FRA)1 antwoord
Best movies at Vera Zienema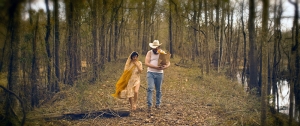 Blaze
Blaze
American Graffiti
The Great Dictator
Blade Runner
Filmquiz: Part XI
Hunger
Ray and Liz
Brick
Miles Davis: Birth of the Cool
Snatch
Best movie 2019

Joker
Joker
Once Upon A Time …. In Hollywood
Parasite
Marriage Story
Midsommar
The Irishman
Star Wars IX – The Rise Of Skywalker
El Camino
The Favourite
They Shall Not Grow Old
Best concert seen elsewhere

IDLES
Tool
Wilco
King Gizzard & The Lizard Wizard
Underworld
New Order
Muse
King Khan and his Shrines
Tame Impala
De Staat
Best record 2019

Fontaines D.C. – Dogrel (Partisan Records)
Fontaines DC – Dogrel
Nick Cave & The Bad Seeds – Ghosteen
Black Midi – Schlagerheim
Lana del Rey – Norman Fucking Rockwell!!
Tropical Fuckstorm – Braindrops
Big Thief – U.F.O.F.
The Murder Capital – When I Have Fears
Amyl and the Sniffers – s/t
Thom Yorke – Anime
Michael Kiwanuka – Kiwanuka
Foals – Pt. 2
DIIV – Deceiver
Tool – Fear Inoculum
Cate Le Bon- Reward
Billie Eilish – When We All Fall Asleep, Where Do We Go
Cherry Glazerr – Stuffed & Ready
Wand – Laughing Matter
Big Thief – Two Hands
Balthazar – Fever
The National – I Am Easy To Find
The Delines – The Imperial
Weyes Blood – Titanic Rising
Swans – Leaving Meaning.
Rammstein – s/t
Wilco – Ode to Joy
Best Band overall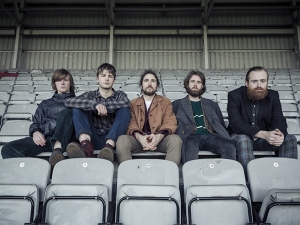 Fontaines D.C.
Fontaines D.C.
IDLES
Jambinai
Black Midi
Big Thief
Tropical Fuck Storm
Whispering Sons
Nick Cave & the Bad Seeds
LOW
Protomartyr
Best Dutch Band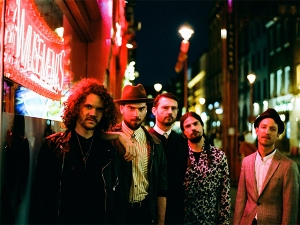 De Staat
De Staat
The Ex
Monomyth
Altin Gün
Pip Blom
Temple Fang
The Homesick
Indian Askin
DeWolff
45ACIDBABIES
Best Local Band

Meindert Talma – Photo: Simone v/d Heijden
Meindert Talma
Onhou
Joost Dijkema
Swinder
De Messen
The Vices
The Desmonds
Springveer
Avery Plains
Green Hornet